Apple unveiled a completely new iMac with a stunning design, brilliant display with reduced reflection, and faster processors. With third generation Intel quad-core processors, powerful NVIDIA graphics and an innovative new storage option called Fusion Drive, the new iMac is the most advanced desktop Apple has ever made.
Redesigned from the inside out, the new iMac packs high-performance technology into an aluminium and glass enclosure with up to 40 percent less volume than its predecessor and an edge that measures just 5 mm thin. Built with an unprecedented level of fit and finish, the new iMac delivers an amazing desktop experience in a gorgeous design. The new iMac also features a completely reengineered display that reduces reflection by 75 percent while maintaining brilliant colour and contrast. In the new design, the cover glass is fully laminated to the LCD and an anti-reflective coating is applied using a high-precision plasma deposition process. Every iMac display is individually calibrated using an advanced spectroradiometer.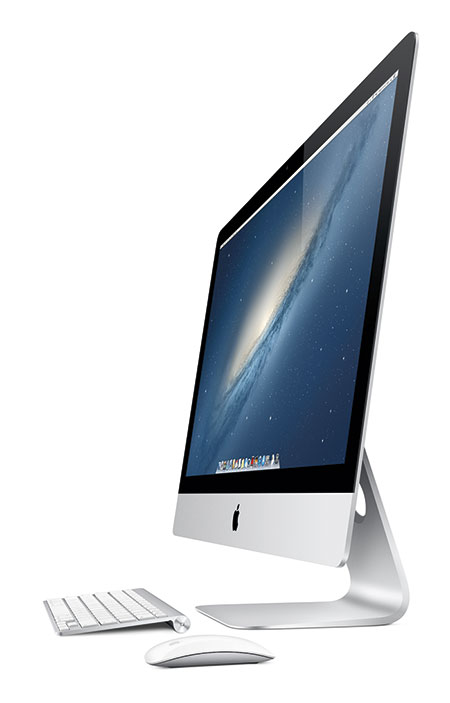 The new iMac features third generation quad-core Intel Core i5 processors that can be upgraded to Core i7. The latest NVIDIA GeForce processors deliver up to 60 percent faster performance for advanced gaming and graphics intensive apps. Every new iMac now comes standard with 8GB of 1600 MHz memory and a 1TB hard drive, and customers can choose to configure their iMac with up to 32GB of memory and a new 3TB hard drive, or 768GB of flash storage for ultimate performance. With two Thunderbolt and four USB 3.0 ports, the new iMac delivers even greater expandability and support for high-performance peripherals.
Fusion Drive is an innovative new storage option that gives customers the performance of flash storage and the capacity of a hard drive. It combines 128GB of flash with a standard 1TB or 3TB hard drive to create a single storage volume that intelligently manages files to optimise read and write performance. Fusion Drive adapts to the way you use your iMac and automatically moves the files and apps you use most often to flash storage to enable faster performance and quicker access.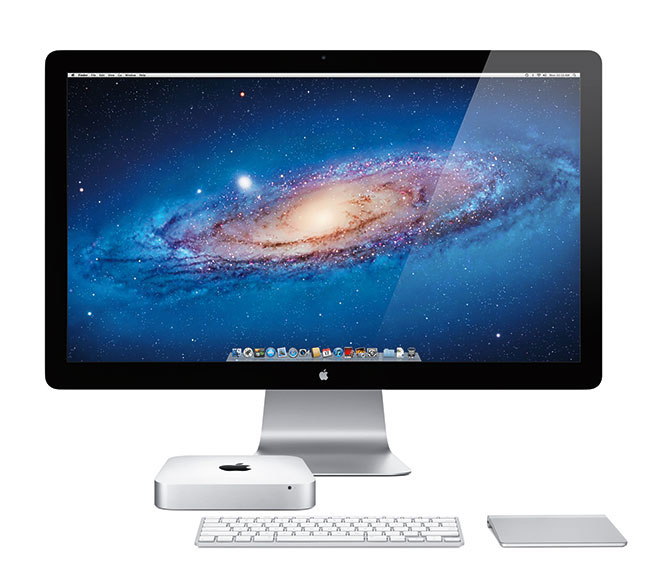 Apple also updated the Mac mini with third generation dual-core Intel Core i5 and quad-core Intel Core i7 processors that are up to twice as fast and have integrated graphics that are up to 65 percent faster. Mac mini comes standard with 4GB of 1600 MHz memory with support for up to 16GB. Retaining its amazingly compact aluminium design, the new Mac mini now includes four USB 3.0 ports in addition to its Thunderbolt, HDMI, SDXC, Gigabit Ethernet, and FireWire 800 ports.
Pricing and availability for CIS countries and Georgia will be announced later.