Apple introduced iTunes 9, the latest version of the world's most popular software application to purchase, manage and play media, packed with innovative features such as iTunes LP, Home Sharing and Genius Mixes, as well as a redesigned store and improved syncing. iTunes 9 makes it easier than ever to discover, purchase and enjoy apps for iPod touch from Apple's App Store.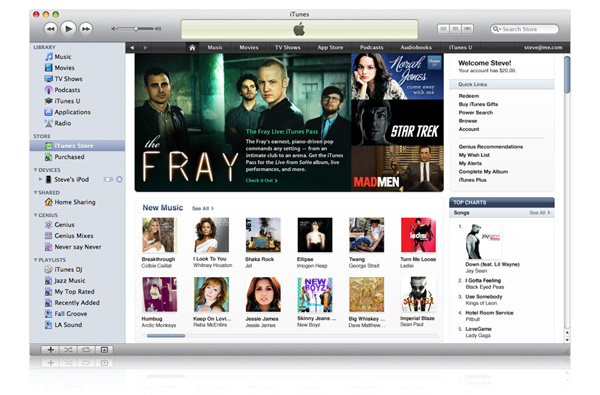 iTunes 9 introduces Home Sharing, which lets you easily transfer music, movies and TV shows among up to five authorized computers in your home. Family members can now view up to five iTunes libraries on their home network, see only the portion of these libraries they don't already have, import their favorite content directly to their own libraries, and automatically add new purchases from other computers into their library.
The incredibly popular Genius feature gets even better with Genius Mixes which are created using the results of over 27 million music libraries with over 54 billion songs that have been submitted and analyzed by Genius. The new Genius Mixes feature is like having a "Genius" DJ that automatically generates up to 12 endless mixes of songs from your iTunes library that go great together.
For more information about iTunes application visit www.apple.com/uk/itunes/overview/