The conference «Apple & Internet» of series «Education 2.0» was held in Institute of Journalism of the Belarusian State University on the 19th of December 2009.
Conference was organized by eCommunities of «iClubby» and «Mac User Group Macintosh in Belarus (MiB)» with support of belarusian companies «Hi-Tech» («Digital Solutions»), «IT-Max» and «AVPRO».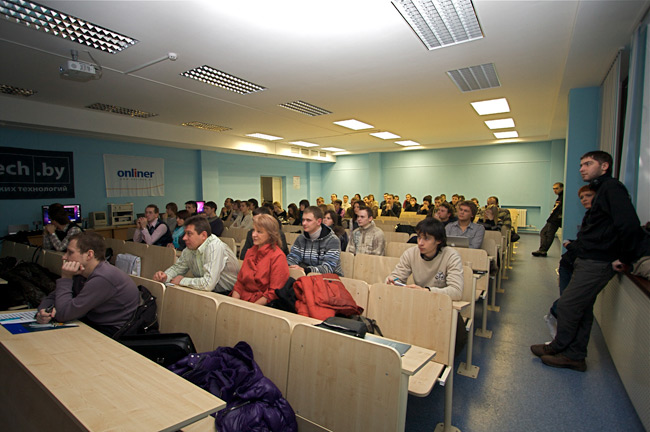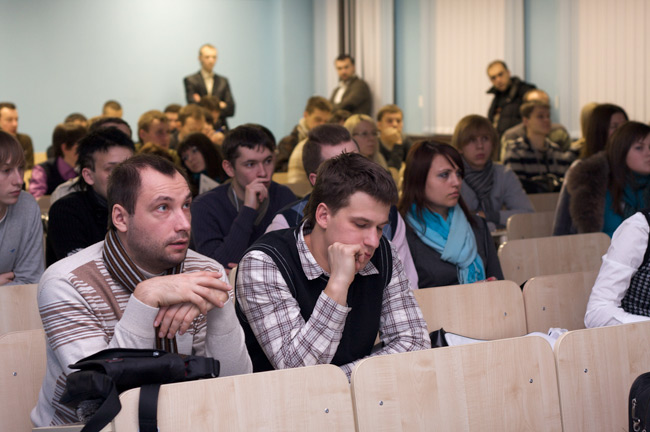 The audience of BSU students and lecturers registered on iClub.by community web-site.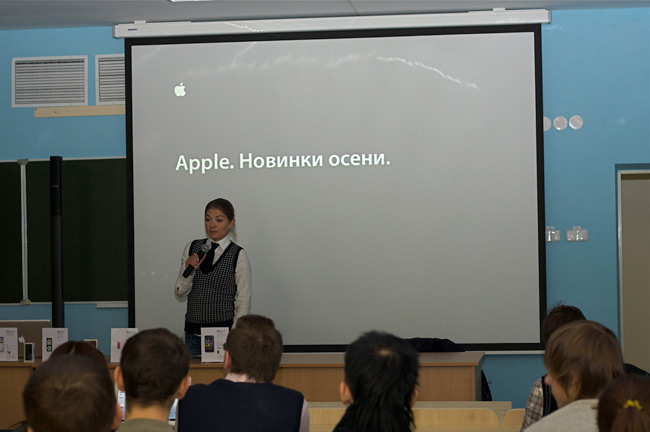 An opening address of Nadezhda Damarad, Channel Marketing Manager of Apple Authorised Distributor in CIS and Georgia.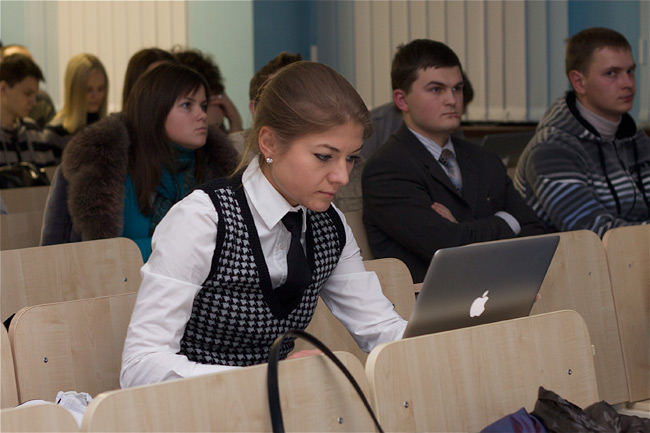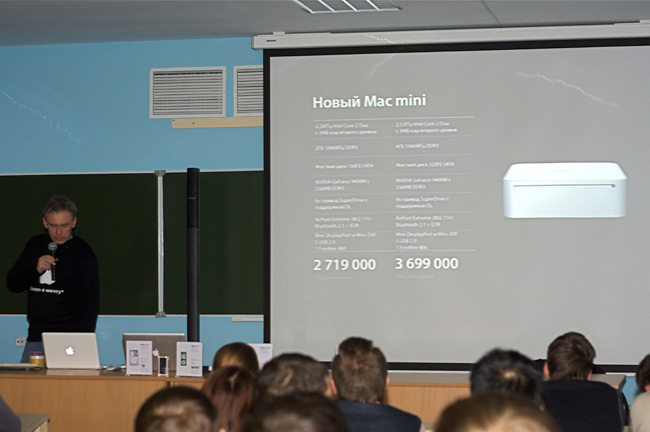 New Apple products - updated in October MacBook, Mac mini and iMac - were presented by a specialist from «Hi-Tech» company and «iClubby» community member Igor Karanevich.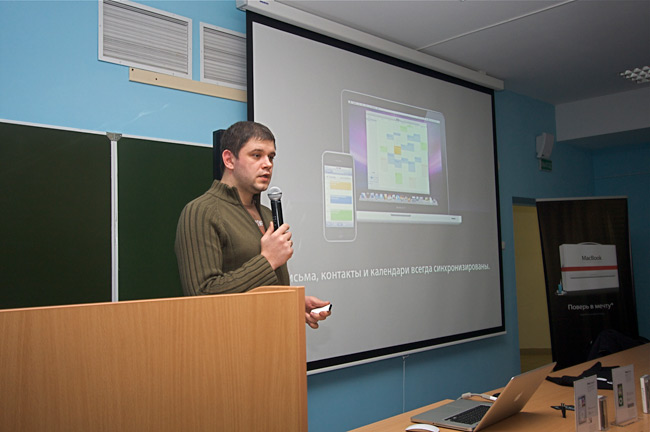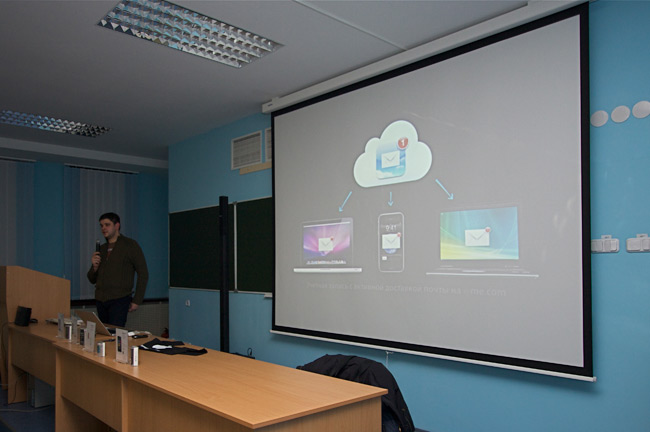 Alexey Pripeten, Apple Product Manager in Belarus, reported about the innovation made by Apple in Internet-technology sphere and presented online service «MobileMe». This service pushes new email, contacts, calendar events to all user devices and synchronizes data on a Mac, iPod touch and PC over the air.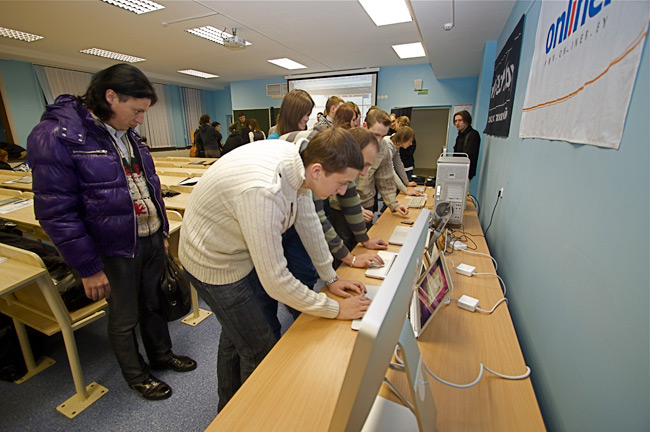 During the coffee-break all participants of the conference had a chance to test popular portable and desktop Mac models as well as BOSE sound systems made for iPod and iPhone.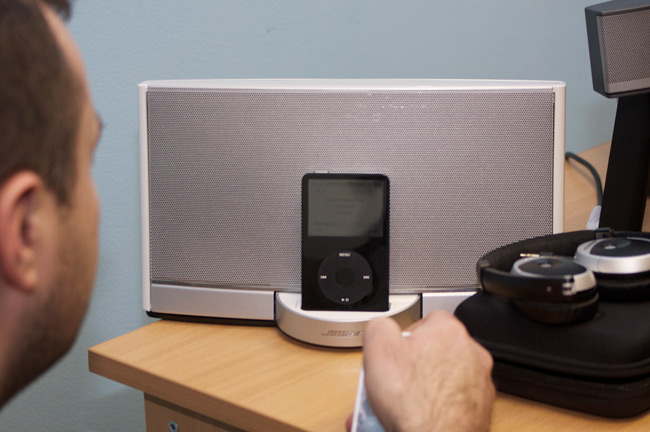 iPod and iPhone compatible sound systems BOSE were presented by Alexey Linich from «AVPRO» company.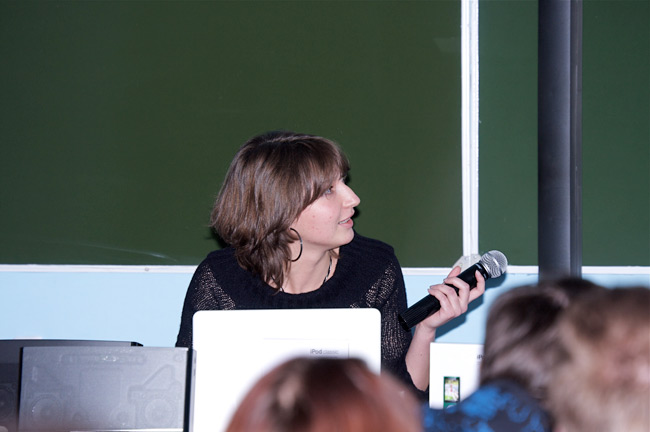 Conference was concluded by masterclass on Podcast recording in GarageBand which was given by Nika Buloychik, an active «iClubby» community member.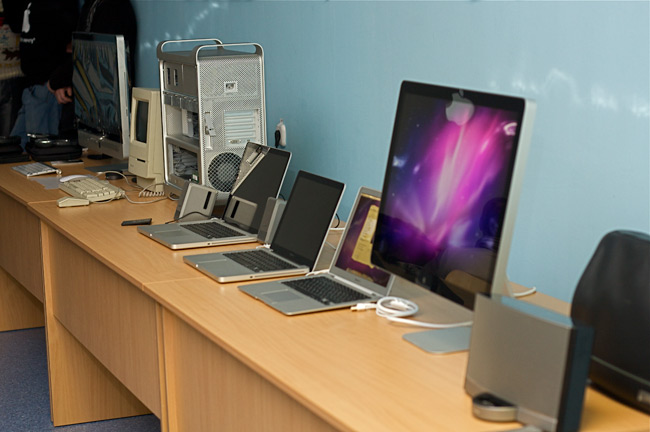 Participants took a keen interest in the new 27-inch iMac model and its ancestor from the begging of 90s - Macintosh Classic.