The new Magic Trackpad 2 also brings Apple's revolutionary Force Touch interface to the desktop, adding a new dimension to the iMac experience.
The all-new Magic Keyboard, Magic Mouse 2 and Magic Trackpad 2 are more comfortable, capable and environmentally friendly. Designed around a built-in rechargeable lithium-ion battery, all three accessories eliminate the need for disposable batteries and feature a noticeably more solid internal structure and quality feel.

The new Magic Keyboard features a full-size keyboard in a sleek new design that takes up 13 percent less space on your desktop. With a new scissor mechanism and lower profile, the Magic Keyboard provides an incredibly stable, precise and comfortable typing experience.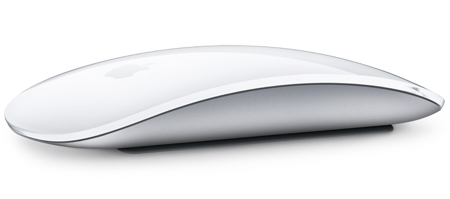 The new Magic Mouse 2 is lighter, sturdier and features an optimised foot design for a smoother glide.

The new Magic Trackpad 2 features a 29 percent larger surface and brings Force Touch to the desktop for the first time. Force Touch enables a range of new ways to interact with your Mac, including the new Force click to quickly look up a word, preview a file or bring up a map from an address.
The new Magic devices pair instantly with your Mac as soon as they are plugged in via the Lightning-to-USB charging cable, and can last about a month or more on a full charge.