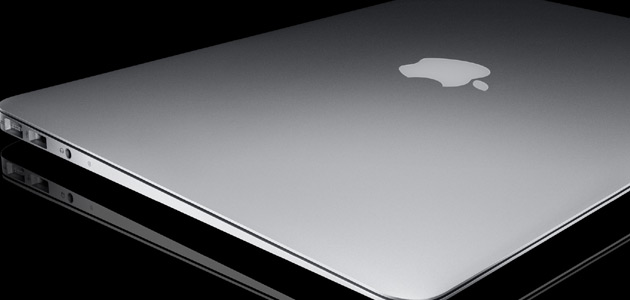 Growth opportunities
Today customers demand an increasingly complex set of products and services to meet their needs, both at home and in their professional lives. Apple understands how to develop products that are flexible enough for the modern marketplace and deliver an exceptional customer experience.
You can reach more customers through popular products like the iPhone, iPad or Mac and its accessory ecosystem.
You can also service new, profitable customers through Mac products and services. This incremental business can be complementary to your PC sales, as Macs and PCs are often employed in mixed environments. Many of these customers can be expected to spend more with you on hardware, software and third party accessories than the industry average. Their loyalty to Mac will ensure a consistent customer base for your business going into the future.
The business market
Whether your customers are in the SMB or Enterprise space the iPhone, iPad and Mac are increasingly being seen as the products of choice. With a wealth of features that are great for business, Apple products can cut costs, improve productivity, lower risk and increase flexibility.
The consumer market
Now is an ideal opportunity to tap into the significant demand for Apple products in the consumer space. Mac buyers, once they've switched from PC, prove very loyal. Meanwhile with over one billion iPhone sold there is a prime market of satisfied Apple customers to sell a Mac or iPad to.
Education
Continued IT investment in the education space has resulted in significant opportunities for resellers to sell Apple technology. Apple products are easy to maintain and, most importantly, they enable teachers and students to easily do remarkable things. Schools, colleges, teachers and students are all prime targets for Mac, iPhone, iPad and iPod products.
More ways to add to the bottom line
Apple Authorised Service Provider (AASP)
You can become an Apple Authorised Service Provider enabling you to manage repairs in-house, offering you attractive additional margin opportunities, while improving customer retention.
Configure To Order (CTO)
As an Apple Authorised Reseller, you have the added ability to offer configure-to-oder (CTO) products via the Apple Reseller Store. You can configure the perfectly specified Mac for your customers, built to your specifications by Apple. Offering bespoke Macs and selling additional options can enhance your average selling price and overall margin opportunity
Third Party Products
The success of the iPhone has generated demand for a vast array of accessories that can carry high margins. Furthermore, the opportunity to sell additional products around the Mac such as software, speakers, accessories and high-end displays is considerable.
Become our partner