The Apple iPad undoubtedly can be called the best fellow traveler during holidays or journey. On the threshold of summer the Apple team of ASBIS Kazakhstan and Technodom retailer surprised the customers with a special event to keep users interest high.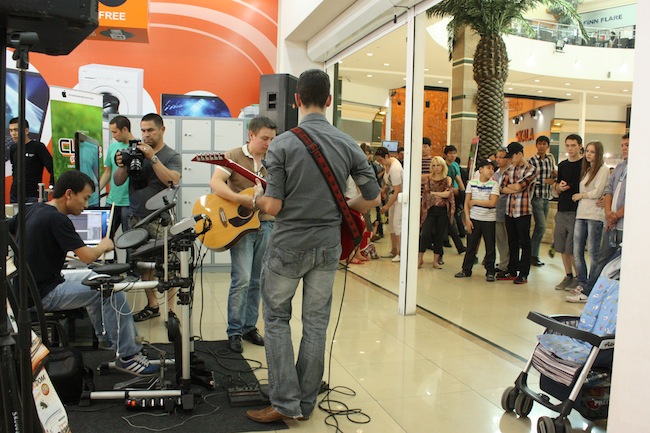 Visitors of the Mega Almaty mall, the location of one of the Technodom stores, were amazed by live music performed by Apple Team KZ Band, interactive GarageBand app demo, games and quizzes. All the participants had a chance to make photos with iPad, edit with the iPhoto app and print them wirelessly. At the end of the event the winner of "Apple for me is…" photo competition in social media was awarded with iPod touch.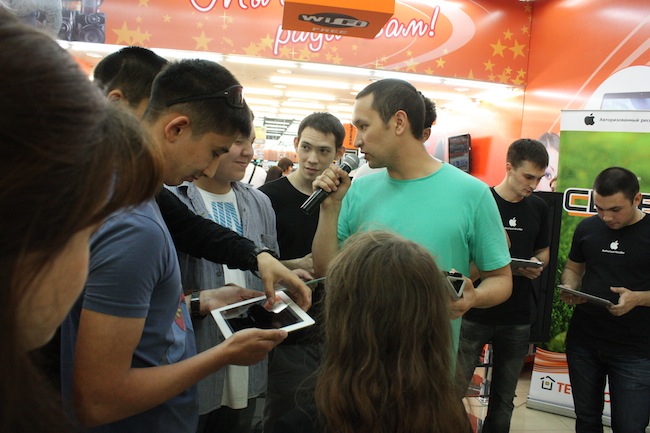 Following the positive feedback Apple team of ASBIS Kazakhstan is planning to run events of this kind in large-scale stores of Technodom and other authorized retailers in Kazakhstan.
Video: Apple Product Presentation in Mega center Almaty.