One year ago in august 2012 the first Apple Premium Reseller store was opened in the heart of belarusian capital - 5, Lenin street. During this first year knowledgeable store team worked hard to deliver the best customer experience and provide visitors with the latest Apple products, accessories and services.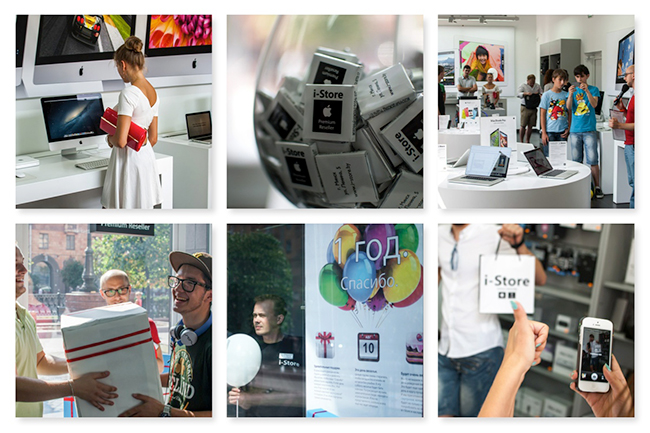 Special еvent with practical jokes and competitions dedicated to the first store's birthday gathered devoted customers and Apple fans from Minsk and all over the country as well as finalists of Instagram photo contest with iPad mini as a main prize. Besides that all visitors had chance to get accessories for free when buying Apple products and of course treat theirself with a birthday cake and delights.
"I believe that customers today are attracted not only by law prices and discounts. When buying an excellent product people want excellent service, they are searching for a complete solution. And that's actually what we do - we are helping people to select a right product not only for their needs but their values as well. We stay in touch with them and ready to help and give advices. We are not selling boxes, we sell solutions supported by high quality service and knowledge how to use products. And this brings lots of thankful customers back", said Nadzeya Damarad, channel marketing manager Apple VAD CIS and Georgia.