Apple introduced the new iPod nano, adding a video camera, mic and speaker to the world's most popular music player. Music lovers can now shoot video wherever they are, view it on their iPod nano and use their computers to easily transfer their videos to YouTube. The new iPod nano features an ultra-thin and sleek design with a larger 2.2-inch color display and gorgeous polished aluminum and glass enclosure. iPod nano also features a built-in FM radio with live pause and iTunes Tagging, as well as a built-in pedometer. The new iPod nano is available in a 8GB model and a 16GB model, and comes in seven brilliant colors including silver, black, purple, blue, green, orange and pink.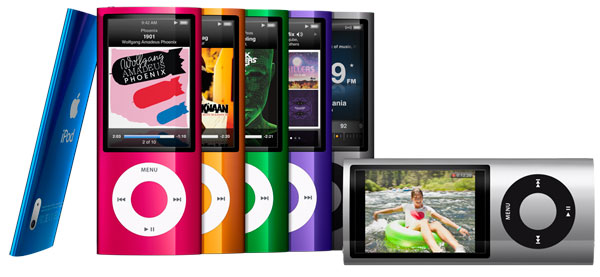 The new iPod touch lineup is now available in 8GB, 32GB and 64GB model featuring revolutionary Multi-Touch user interface, a gorgeous 3.5-inch widescreen glass display, Wi-Fi, Bluetooth, and a built-in accelerometer and speaker — all in an amazingly thin metal design that slips easily into your pocket.

iPod shuffle, the world's smallest music player and the first music player to talk to you, is now available in five great colors. iPod shuffle's intuitive controls are conveniently located on the headphone cord, letting you navigate and enjoy music without even looking. With the press of a button, you can play, pause, adjust volume and switch playlists, plus the VoiceOver feature lets iPod shuffle speak song titles, artists and playlist names. The iPod shuffle is available in a new 2GB model and a 4GB model, both models come in silver, black, pink, blue and green.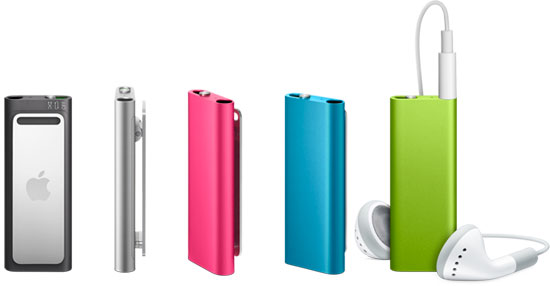 For detailed information about the new products visit www.apple.com/uk/ipod/whichipod/