IBA Training Center became the first Apple Authorised Training Center (AATC) in Belarus and is fully authorized to provide superior training to Apple customers, from novice users to seasoned professionals.
AATC status allow IBA Training Center to deliver Apple's official curriculum on Mac OS X and pro applications — Final Cut Pro and Aperture. The courses are delivered by Apple Certified Trainers who maintain Apple's highest quality standards. Besides IBA Training Center offers an extensive range of certification exams and international certification.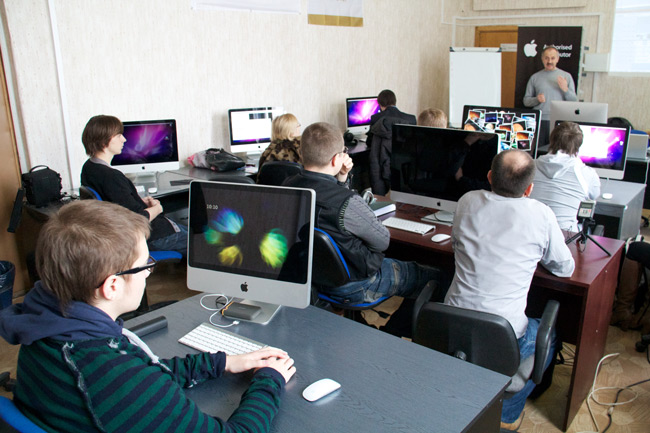 «The main target of Apple Authorised Training Center is increasing the number of certified specialists using Apple technologies. Today we can see the growth of Mac users in Belarus and other CIS countries, it means that the number of specialists who are interested in competent usage of Apple Technologies is growing too. We have plans to organize and provide courses for all — from new to Mac to professional users.» — says Vladimir Dyubkov, IBA Training Center Director.
Today first belarusian AATC offers to technical coordinators and service technicians «Snow 101 Mac OS X Support Essentials 10.6» course. More new courses are coming soon - Mac OS course for beginners, iLife and iWork practical workshops as well as course for professional users.
Training takes place in approved facility equipped with up-to-date iMac computers.
For application for Apple courses please visit IBA Training Center's website or call +375 17 334-69-81, +375 17 334-84-24.